"OUR SYSTEM OF CENTRIFUGATION,
ALLOWS AN EXCELLENT SEPARATION!"
Products of CBB DECANTER line can be employed in a wide and articulated industrial field.
Main fields where they can find application are: separation of oily mixture, separation of two or more components with different density and sludge and sewage separation.
Our Decanter, can help in these areas:
WASTE WATER
---
OUR CENTRIFUGAL SYSTEM ALLOWS TO WORK ON

WASTEWATER DEPURATION FIELD AND ON SLUDGE AND SEWAGE DEHYDRATION

.
In particular it finds application in:

Territories near rivers, lakes or seas;

Water purification;

Sludge and civil sewage depuration;
HEAVY SLUDGE
---
THANKS TO OUR DECANTER SYSTEM, WE CAN REALIZE SLUDGE

TREATMENT WITH ELEVATED SPECIFIC WEIGHT

OFFERING ADVANCED SOLUTIONS FOR:
Sludge close to quarries;

Sludge close to mines;

Sludge close to cement plants;



OIL REFINERY
---
OUR CENTRIFUGE SYSTEM ALSO ALLOWS THE

TREATMENT OF BYPRODUCTS DERIVING FROM OIL

SUBSTANCES EXTRACTION AND REFINING:
Fuel: fuel oil and gasoline;

Oil;

Oil Reservoirs;

Land contaminated with oil;
OLIVE OIL
---
OLIVE OIL EXTRACTION

IS AN INDUSTRIAL PROCESS THAT OCCURS WITH ATTENTION AND CURE. THANKS TO OUR DECANTER IT WILL BE POSSIBLE TO:
Solid fractions and oily liquid separation;

Separate solid fractions and liquid fractions (oil and water together with solid);
VEGETABLE OIL AND FATS EXTRACTION
---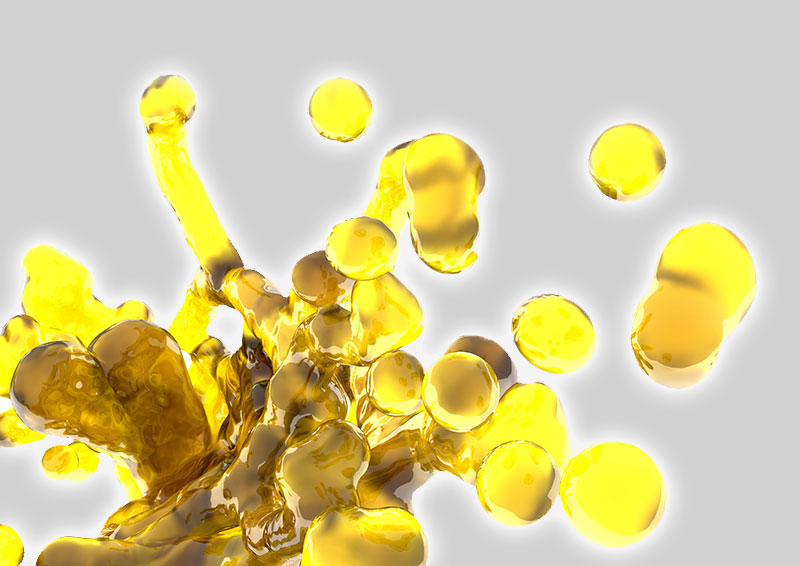 FROM VEGETABLE OIL

, WITH WHICH BIOFUEL IS MAINLY PRODUCED, THANKS TO OUR DECANTER IT WILL BE POSSIBLE TO OBTAIN:
Lubricants for cars and motor oil;;

Separation of products with butter and lard;

Separation of peanut oilseed, corn and soy oil;
FOOD FIELD
---
IN FOOD FIELS

, CENTRIFUGE SYSTEM FINDS MANY APPLICATIONS IN ORDER TO GUARANTEE

A GOOD QUALITY OF SEPARATED PRODUCT:
Wine must refinery;

Isinglasses;

Fruit and citrus juices;

Tomato and sugar;

Byproducts treatment of slaughter and food lard;
PAPER RECYCLING
---
IN PAPER INDUSTRY, OUR CENTRIFUGE SYSTEM WILL ALLOW TO

OPTIMIZE PRODUCTION PROCESS

BOTH FOR WATER SAVING AND MANAGE OF WASTEWATERS OF MANY PRODUCTS:

Sanitary paper;

Packaging paper and cardboard;

Macerating and recycling paper;
PLASTIC MATERIAL
---
PLASTIC RECYCLING

WILL ALLOW INCREASINGLY RESPECT OF NATURE AND AT THE SAME TIME TO

REGENERATE NEW MATERIAL

WITH ALWAYS LESS EFFECT ON THE ENVIRONMENT.
In particular it finds application in:

Separation of macerating plastic or from recycling;

Separation of washing bottles solid water;

Separation of water from minced pvc;
PHARMACEUTICAL AND CHEMICAL FIELD
---
IN PHARMACEUTICAL/CHEMICAL FIELD,

DURING MANUFACTURING PROCESSES, HIGH QUALITATIVE STANDARDS ON THE PRODUCT ARE REQUIRED.

THANK TO

OUR SEPARATION SYSTEM

, WE CAN HELP YOU TO REALIZE SOLUTIONS BASED ON THE ENVIRONMENTAL RESPECT.
PRACTICAL EXAMPLES OF APPLICATION
---
Need more information ?
One of our representatives will be at your disposal, ready to listen.